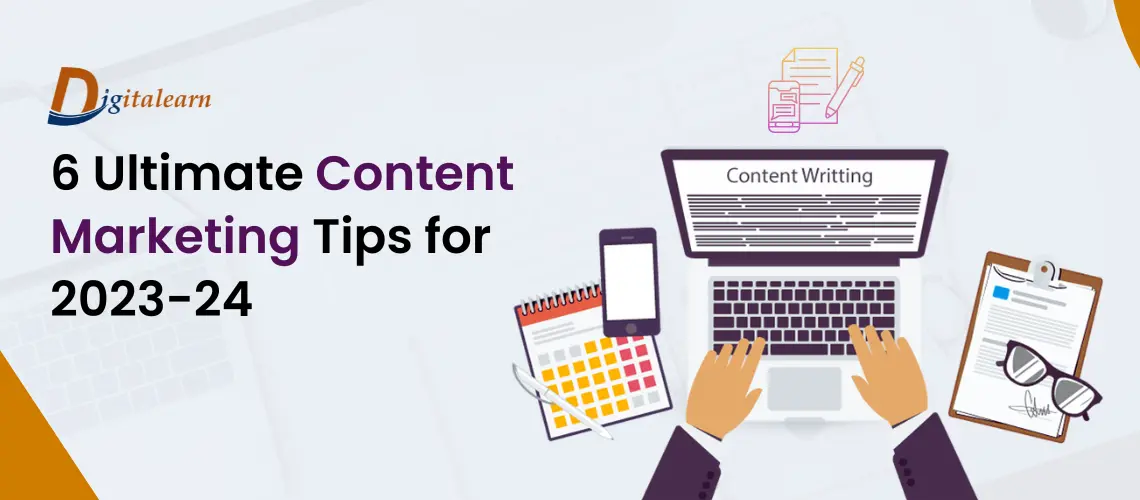 A strong content marketing strategy is all a business need to expand its boundaries. With the increasing demand for high-quality content for better rankings on the SERPs, it has become crucial to do it correctly. Here, we will help you get the best tips to improve your content marketing strategy for better conversions. Keep reading the blog to learn the best ways to boost your content game!!
Learn About Your Audience
Your content strategy is nothing unless you know who you market for. You need first to identify your potential audience before starting creating content. Suppose you have a merchandising business. Do you think you can attract a suitable audience without segmenting them? First, you need to understand the audience and find what gender and age group you want to target.
When you have a clear vision of your target audience, you'll learn what kind of content you need for better ROI. Also, you can easily find the type of search queries they use to find a particular content.
Take a Look at Your Competitors
As you are done identifying your audience, it is time to take a look at your competitors. You are not the only one in the industry using content marketing to attract your audience; that is why you must be extra cautious while preparing a solid strategy. For this, you must first find out who are your top competitors.
Research well about your competitors, like what topics they cover, what formats they are using, and their USP. You must create something unique and creative that your users love reading about. Think why they would choose you over the competitors and give them a reason for the same.
Offer a Unique Solution
As you analyze your competitor's content, you will find that most of them offer similar solutions to the problem. Also, there will be many that must be offering unique solutions. Now, why do you think the users will interact with your content? That is why you need to find a different angle to the content to offer a unique solution.
The content you publish must spark curiosity among the audience and gain solutions. You can't just follow the same patterns as your competitors. After all, the goal of content marketing is to inform your audience in a unique form. You must keep yourself away from everyone and develop content in a way that adds value to the lives.
Go for In-Depth Content
We all know how much impact in-depth content has on the readers and its performance on the internet. Today's readers prefer jumping on complete guides where they get all the information. So if you are able to offer a complete solution, there are chances that they will prefer you over others. You might find it challenging to prepare long-form content; however, your hard work can easily reap significant benefits, leading to increased conversions.
But always keep in mind to be very strategic and well-organized. Your audience doesn't like reading unstructured content, so you must be careful not to ruin their experience. Use a clear and simple structure that allows them to read easily and retains their attention during the entire content.
Do Not Overmarket
Another big mistake most marketers make during their journey is overmarketing during the content. Always remember that your audience looks for solutions in your content and not for marketing. You cannot force your audience to buy your products between the information. If you keep pestering them with your marketing information, they get frustrated and move away.
Remember that higher bounce rates also affect your content marketing strategy. That is why you need to find a way to market yourself that makes users consider the products or services you sell. Try to use indirect selling methods to inform your reader about the advantages and features of the products or services that suit their unique needs.
Monitor the Results
As you are done creating content and publishing it, now it is time to track the performance. You need to monitor each and every content marketing result to follow the journey's downfall. With the constant monitoring of results, you can easily find your strategy's shortcomings and how to write more engaging content for your next blog or article. If everything moves in the right direction, you can focus on your next goals. However, if the results are not much convincing, you can think about a better approach to make it more effective.
Are You Ready to Improve Your Strategy?
You might be using content marketing for a long time and still fails to receive efficient results. With the help of these 6 content marketing tips, you can boost your ROI efficiently. You can keep exploring better ways to optimize your content to reach higher rankings on the internet. With DigitaLearn, you can get excellent content marketing courses to improve your skills.