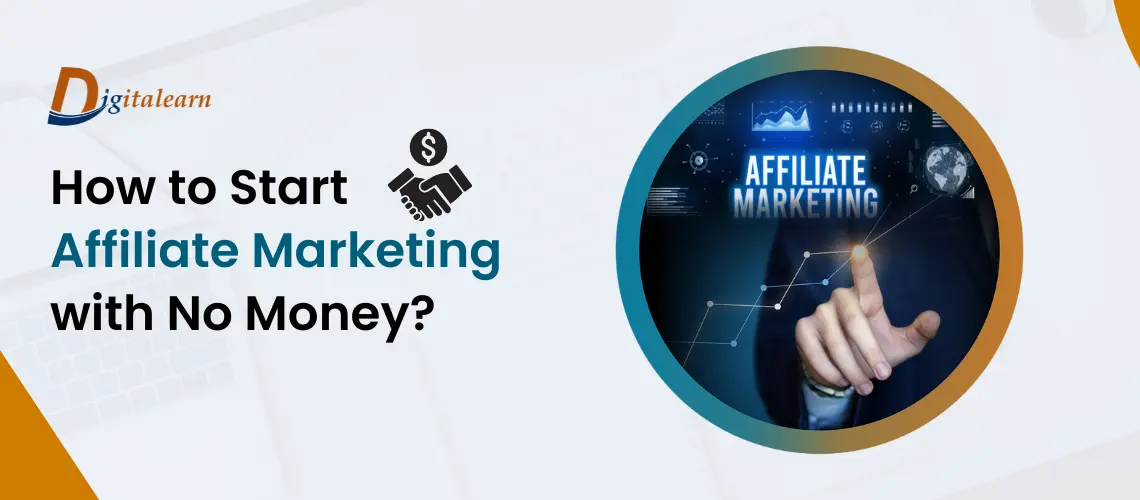 Ready to start affiliate marketing but need plenty of cash to get into this business. Don't worry! You can still start your business with affiliate marketing, having no money. Focusing on a few tips to start your business first would be best.
What is Affiliate Marketing All About?
Affiliate Marketing can make you earn money by promoting products or services to the audience and referring them to the retailer's website selling products or services.
Usually, when anyone you refer clicks or signs up for the service, you earn a commission. It helps both the advertiser and the affiliate. When a seller makes a sale, the affiliate gets paid.
Bloggers Use Affiliate Marketing
Nowadays, bloggers use affiliate marketing to earn money. Have you ever heard that bloggers making individual affiliate sales are earning money every month?
Yes, you can earn this kind of money. But all you need is to have a loyal audience. In case when you don't have this kind of following, Think of doing a blog alone. Can you still become an affiliate? The answer is probably yes.
How to Start Affiliate Marketing with No Money?
The ultimate goal of starting affiliate marketing is to have a blog or a website.
However, when you're new to the business and need more money, there are a few things you can do eventually to start your income to create your website and blog.
Create a Social Media Presence
To be an affiliate, you don't need to become a blogger immediately, and you can start monetizing your online presence through social media platforms.
Social media like Instagram, Twitter, and Pinterest have huge followers. You can affiliate links within your posts, updates, and profiles to see the results.
Leverage Facebook
Billions of people are on Facebook today, which makes it the largest social media platform. You can promote your products or services here if you have an account. Ensure to focus on the audience's interests related to health, money, fitness, relationships, etc.
Leverage YouTube
Have you ever created a channel on YouTube? If not, this is an ideal time to start, as YouTube is an effective affiliate marketing platform with millions of users. This is the best way to be an affiliate marketer without having a blog or a website.
Join an Affiliate Program
Once you have established a significant following on social media or YouTube, you can start to apply for affiliate programs like ShareASale and Rakuten. These platforms continuously seek publishers who can promote well for products or services.
What Should You Do Then?
When you have set your mind to becoming an affiliate, there's no going back. What you should do is.
A genuinely determined mind suggests the best approaches and strategies in mind.
Building an audience is challenging. But to become a good source of information, let people recommend the products you write.
Your opinion will be gold, and you'll eventually succeed. It only takes time, practice, opportunity, and determination.
It can be hard to start with affiliate marketing, but you can do it. So, the answer to starting affiliate marketing with no money is Yes!!
All you need to do is to find the right niche and create your social media presence for effective content to earn commissions every time someone clicks on your website.
How are affiliate marketers paid?
Affiliate marketers are paid based on the company's agreed on that have various actions, and the links go on track by the companies as per the marketer's works.
Your payment depends on:
A percentage of the product sale price
Per the free trial initiated
It can be hard to start with affiliate marketing, but you can do it. So, the answer to starting affiliate marketing with no money is Yes!! As, affiliate marketing is a only way to generate passive income.