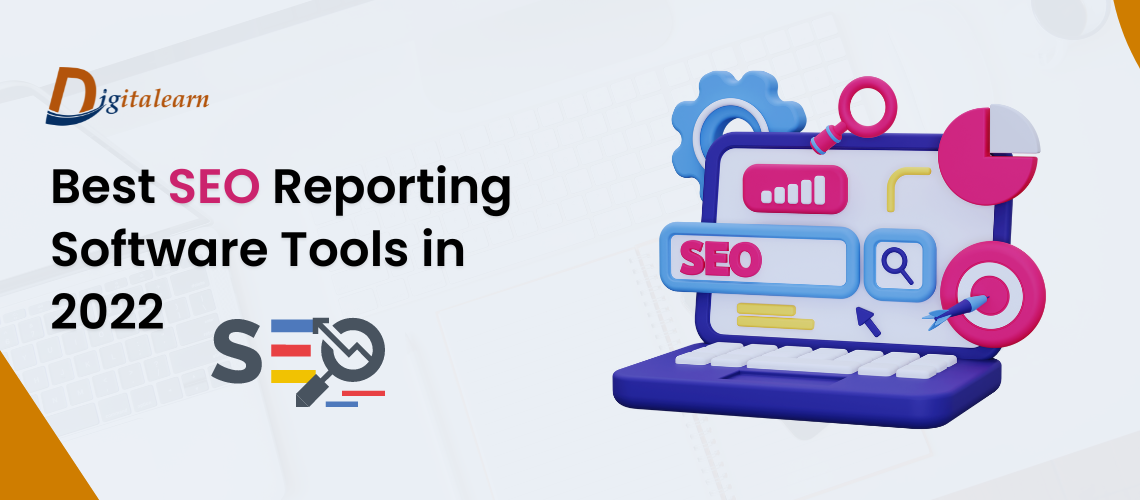 Organic search competition is hard in 202. Whether you are a digital marketing agency, blogger, or freelancer, the best SEO reporting tools will give you a head start in search engine optimization.
SEO reporting software tools give you the best behind-the-scenes insights you need to reach faster results. Proper reporting shows you the working tactics and where you should spend your marketing budget.
With the best SEO reporting software tools in 2022, you don't need to waste cash and resources on strategies that are not working. Plus, you could use the reports to impress and convince the stakeholders or clients.
Finding the Best SEO Reporting Software Tools in 2022
The great news is that there are a number of SEO reporting tools out there to choose from. But this is a double-edged sword, as functionality for every tool differs, and you need to find the right SEO reporting tools that match your tactics.
Here are some of the best SEO Reporting Software Tools in 2022 to consider.
SurferSEO
SurferSEO is an AI-based tool, mainly for SEO writers and professionals, content marketing agencies, and digital marketing firms. This tool is for creating optimized content. The core software of Surfer SEO makes SEO briefings based on the entered keywords.
Pros:
Excellent for SEO content writing at scale.
Help optimize existing pages and create new pages.
Outline builder uses AI for text and header suggestions.
Extensive SEO reporting
Extremely easy to use
Cons:
Fine-tune briefings are needed for 100% results.
Manual keyword adding or removing.
SE Ranking
SE Ranking could be your reporting tool if you wish to improve your keyword rankings. This platform allows you to fetch data from different environments. It helps to find essential keywords for your SEO practices.
Pros:
Helpful insights into competitors' strategies.
Combined SEO and social media metrics.
Backlink explorer to help find linking opportunities.
Marketing plan creation with relevant keyword suggestions
Cons:
Restricted options for report optimization.
SEMRush
SEMRush is one of the most celebrated tools for web analytics. The software offers insights into everything not going in the right direction. You can check PPC opportunities, keywords, SEO, and competitor rankings.
Pros:
Best for competitor analysis.
Location-based search ideal for local competition.
Detailed information on website performance and improvement.
Relevant notifications in ranking changes.
Domain reports are available even on basic plans.
Cons:
Some competitive analysis features cost extra.
Do not include other search engines than Google.
Ahrefs
Almost all significant digital marketing companies use Ahrefs. It combines many SEO reports to improve your outreach campaigns, content, and organic traffic. Ahrefs has one of the most extensive backlink indexes in the world.
Pros:
Excellent site crawling.
Massive backlink index.
Numerous SEO insights.
Helps keep track of ranking over time.
Actionable and straightforward automated reports.
Cons:
Slightly expensive, but totally worth it.
Numerous and extensive features require time to learn and understand.
Google Analytics and Google Data Studio
A tool from Google will surely help you rank higher on Google search. Google Analytics and Google Data Studio are tools that allow companies to convert analytic data from other platforms. The reports generated by Google tools are easy to understand and customizable.
Pros:
Modern and interactive data visuals.
Guidance is available if needed.
Templates to get started with reports.
Data pulled from various sources.
Team collaboration and amalgamation with Google Suite.
Cons:
No automation for reporting.
Limitations on exportation file formats.
Moz
Moz is another popular SEO software tool for improving search engine results. Its pro version gives you access to keyword research, ranking tracking, and performance reports. The software lets you identify broken links, track competitor data, and analyze backlinks.
Pros:
Helps in understanding competitor keyword rankings.
Great for discovering ranking opportunities and relevant keywords.
Easy to track keywords across all the significant search engines.
Website auditing with an on-page grader.
Easy to use environment.
Cons:
Hard to customize SEO data.
No tools for managing link outreach.
What to Look For in SEO Reporting Software Tools
The best SEO reporting software tools analyze your website and provide meaningful insights for search engine rankings. You can track crucial metrics like visits, backlinks, ranking, keyword usage, and URL with most services.
The basic SEO services help with keyword research and competitor analysis. It also includes finding additional ways to optimize your website.
While there is no sure-shot SEO reporting tool for all your needs, here are a few important things to look out for a while choosing an SEO reporting software:
Reporting features: ensure the reporting tool has good reporting features subject to your needs. You must find backlink monitoring, position tracking, and competitor analysis.
Ease of use: simple navigation and ease of use is a must. Avoid any tool that seems too complex to handle.
SEO tools: focus on necessary things like technical SEO tips and keyword discovery within the tool.
Advanced features: the best SEO reporting software tools enhance your online brand or business. Look out for things like white-label reporting and report customization.
Choosing the Best SEO Reporting Software Tools
Finding the best SEO reporting software tools in 2022 is much easier than it used to be. There are many choices with the growth of SEO scope. You are no longer limited to standard tools like Google Analytics or Google search console.
Google webmaster tools add value. However, premium SEO reporting tools help refine your strategy. These tools collect information on rankings from search engines such as Google. You can also track server error pages, competitor performance, and more